The Porcelain Tiles Wood Collection brings life and love to living spaces by celebrating these characteristics and replicating the warmth and wonder experienced with genuine wood. Sustainable, environmentally sound and virtually maintenance free, our wood tiles are perfect for underfloor heating, high traffic and wet areas. And with many variations, grades and finishes available, from the rich patina of our dark woods, to the white washed hues of our Scandinavian inspired timber, the case for porcelain wood tiles has never looked stronger.
Durability
Even the hardest wood gets dents, scratches and nicks over time. Porcelain is incredibly durable and won't ever show wear and tear. The fact that it never needs sealing means there is no finish to wear off and remains the same over its lifetime. Perfect for high-traffic areas, it can withstand everything from parked cars to high heels.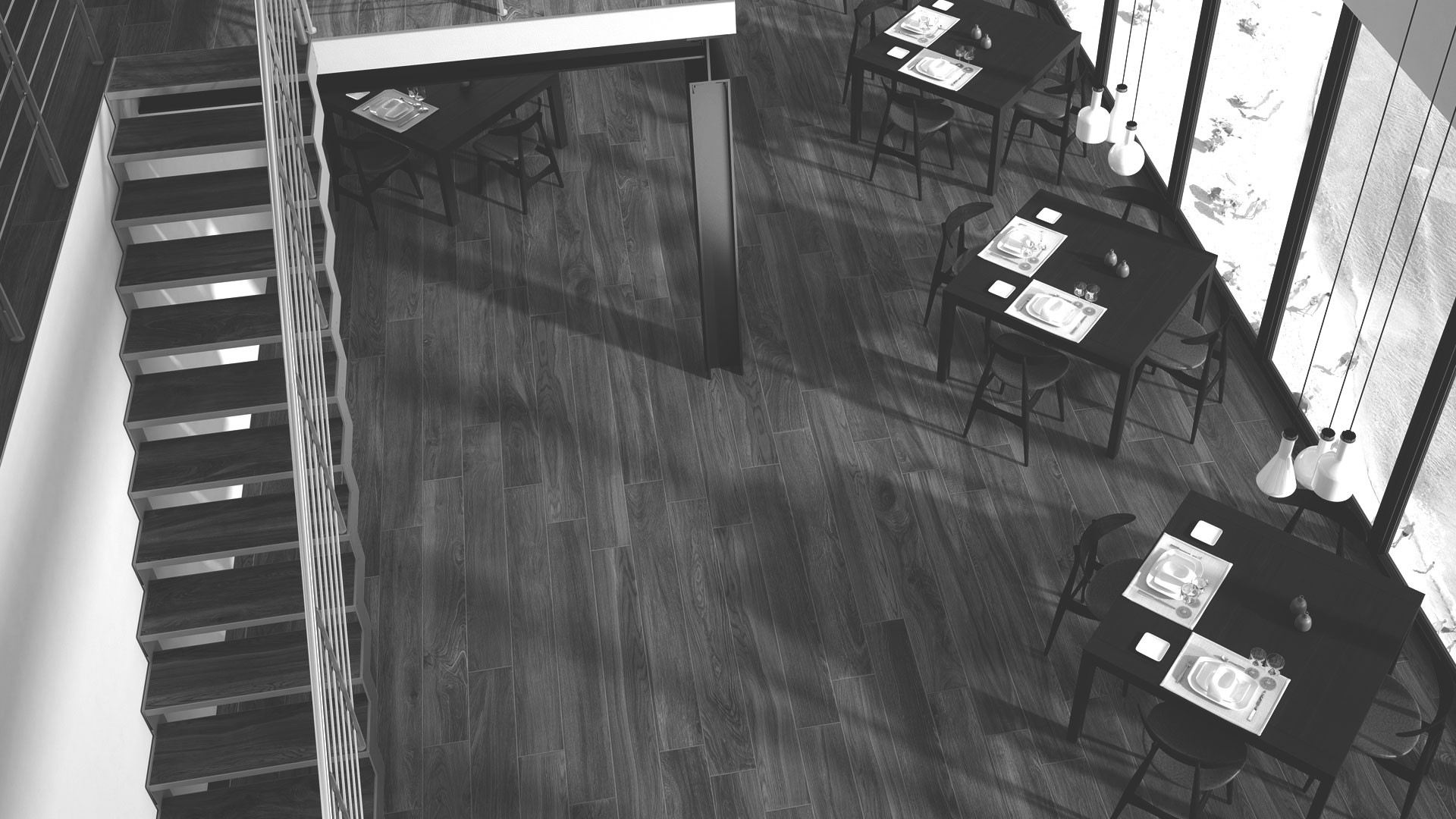 Water Resistance
Porcelain is impervious to water, making it the perfect material for outdoor spaces, pools, baths or kitchens. It will never warp, stain or crack like real wood.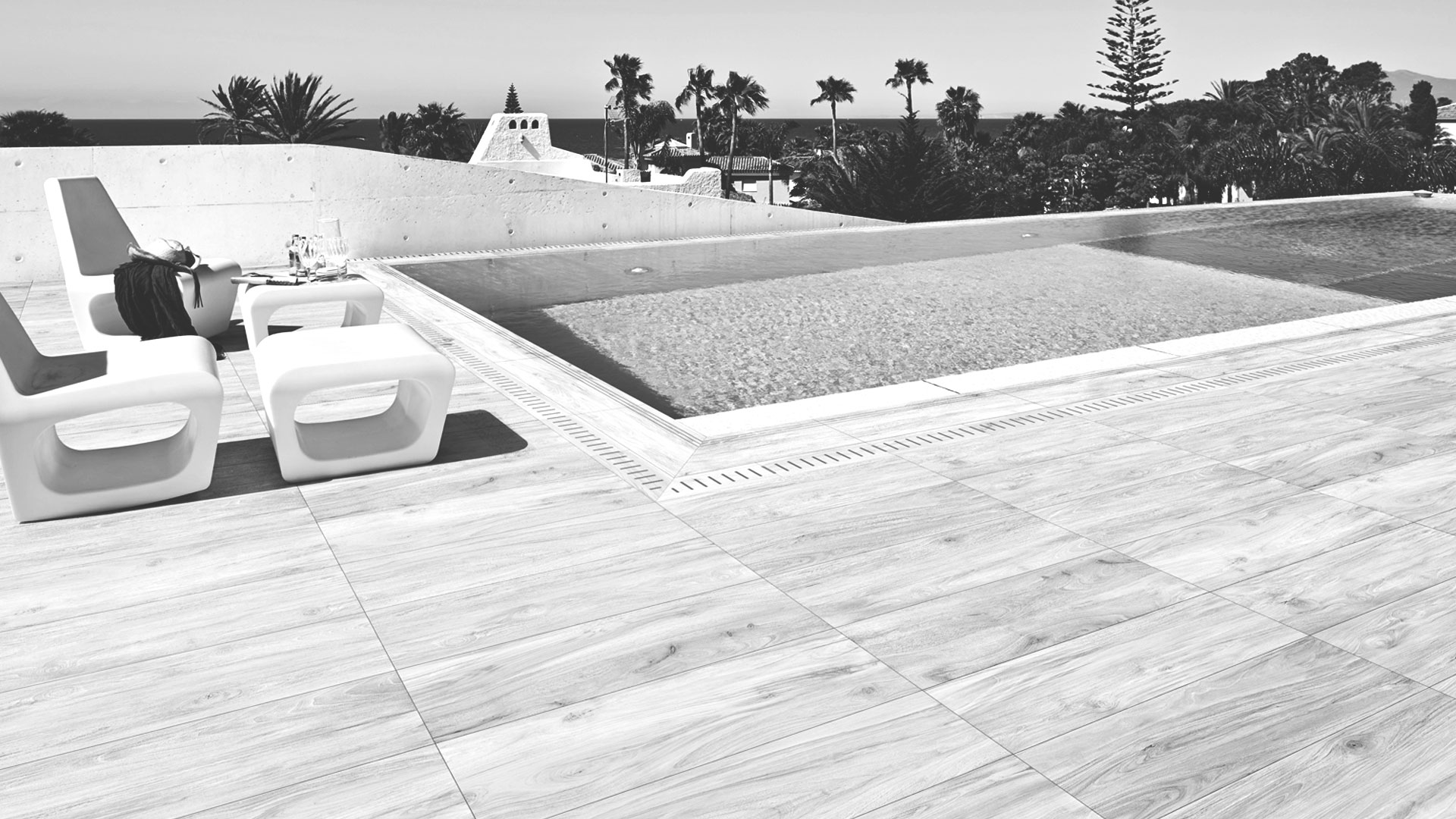 Underfloor Heating
Not all wood is suitable for underfloor heating. Porcelain's structure is not affected by changes in temperature and it retains radiant heat longer than most materials.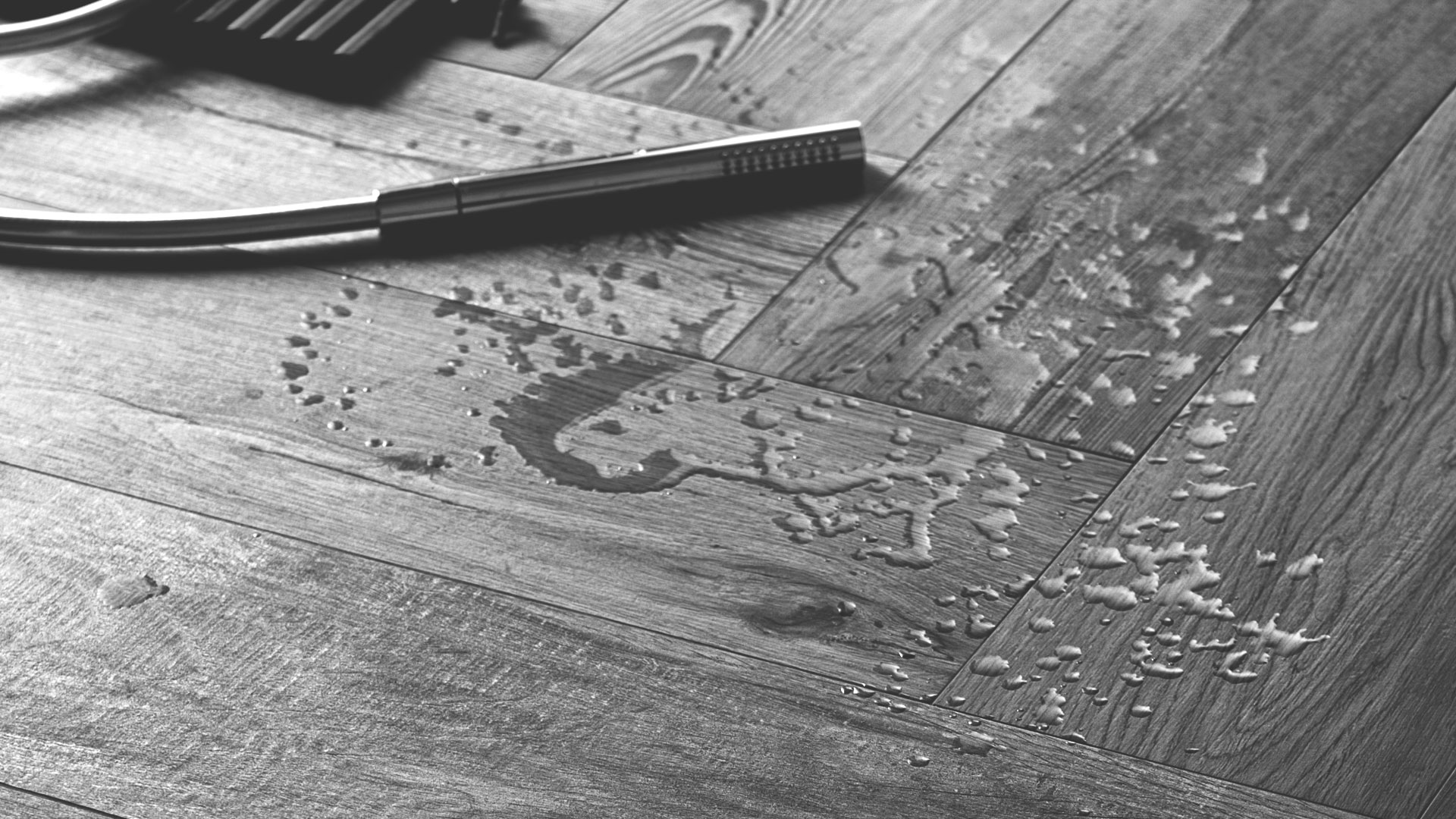 Maintenance Free
Because of its molecular structure, water, bacteria and other materials cannot penetrate the surface. Porcelain repels all kinds of stains and dirt making it one of the easiest materials to clean and maintain. It's perfect for areas where excellent hygiene is important.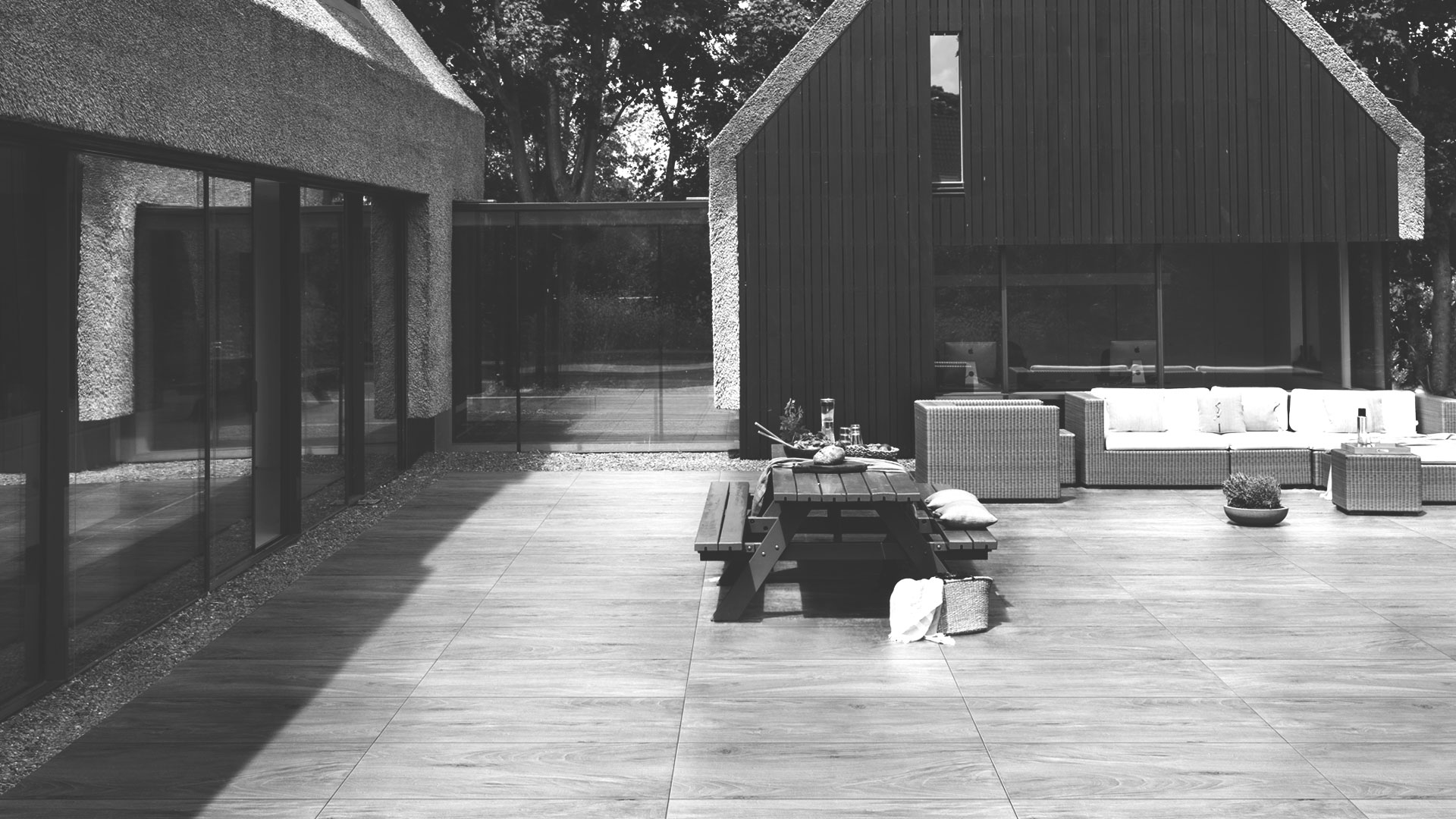 Internal & External
Because it's frost proof and comes in a range of anti-slip surfaces, there's no better material for outdoor use than porcelain. Wood decking needs staining and sealing every few years to maintain its beauty. Porcelain's beauty never fades and after years of rain and sun will look as good as the day you installed it.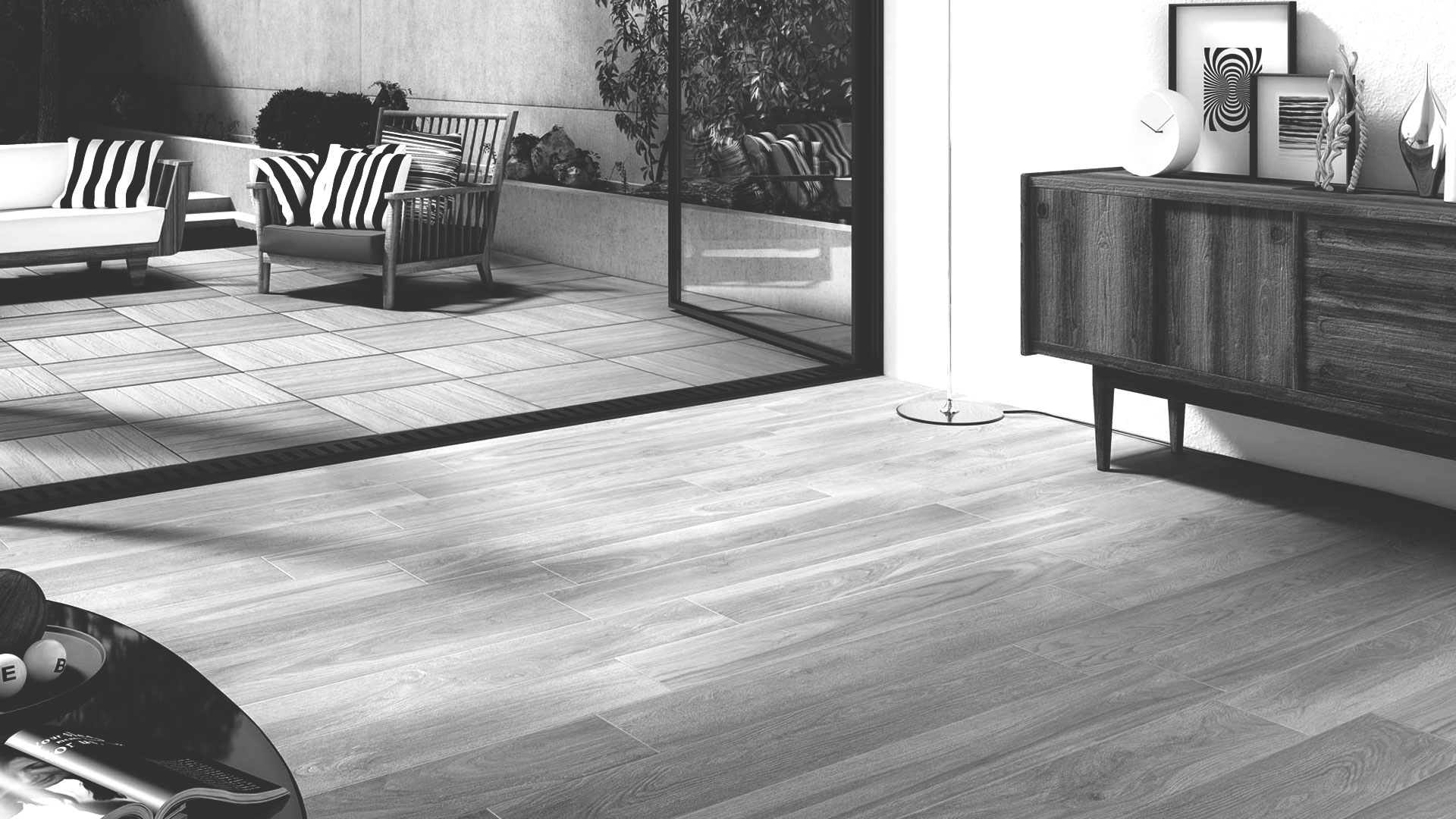 Multiple Formats
Wide planks in real wood mean using very old trees and this is expensive and not very eco-friendly. With porcelain you can have your choice of wood and widths without any extra cost to you or the environment.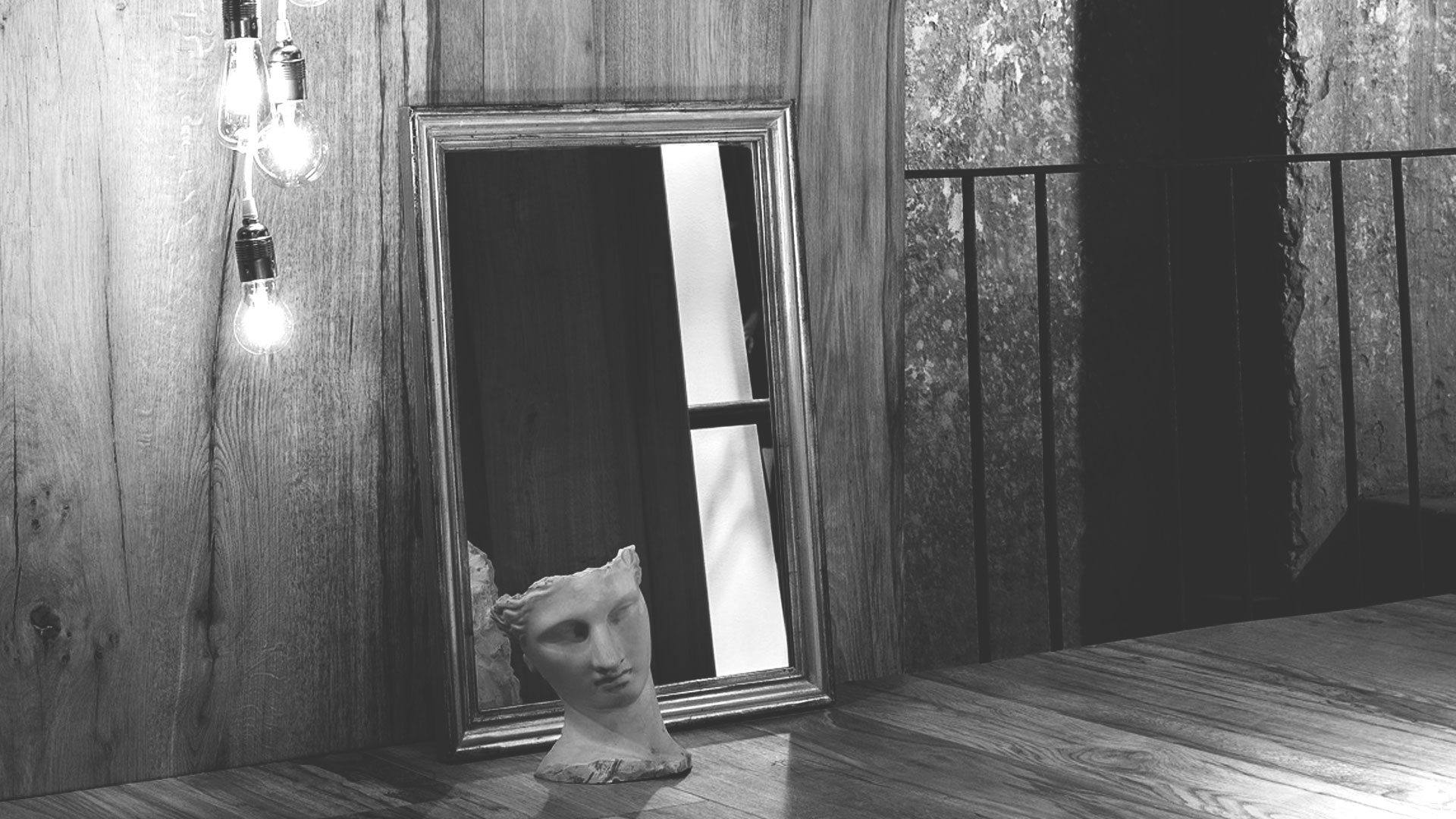 Limitless Designs
Sourcing the right kind of natural wood can be a painstaking process if you're looking for a perfect match in shade or texture. With the latest ink jet technologies, we are able to produce wood effect planks that are indistinguishable from the real thing, and have a much wider range of colours and textures than you would find in natural wood.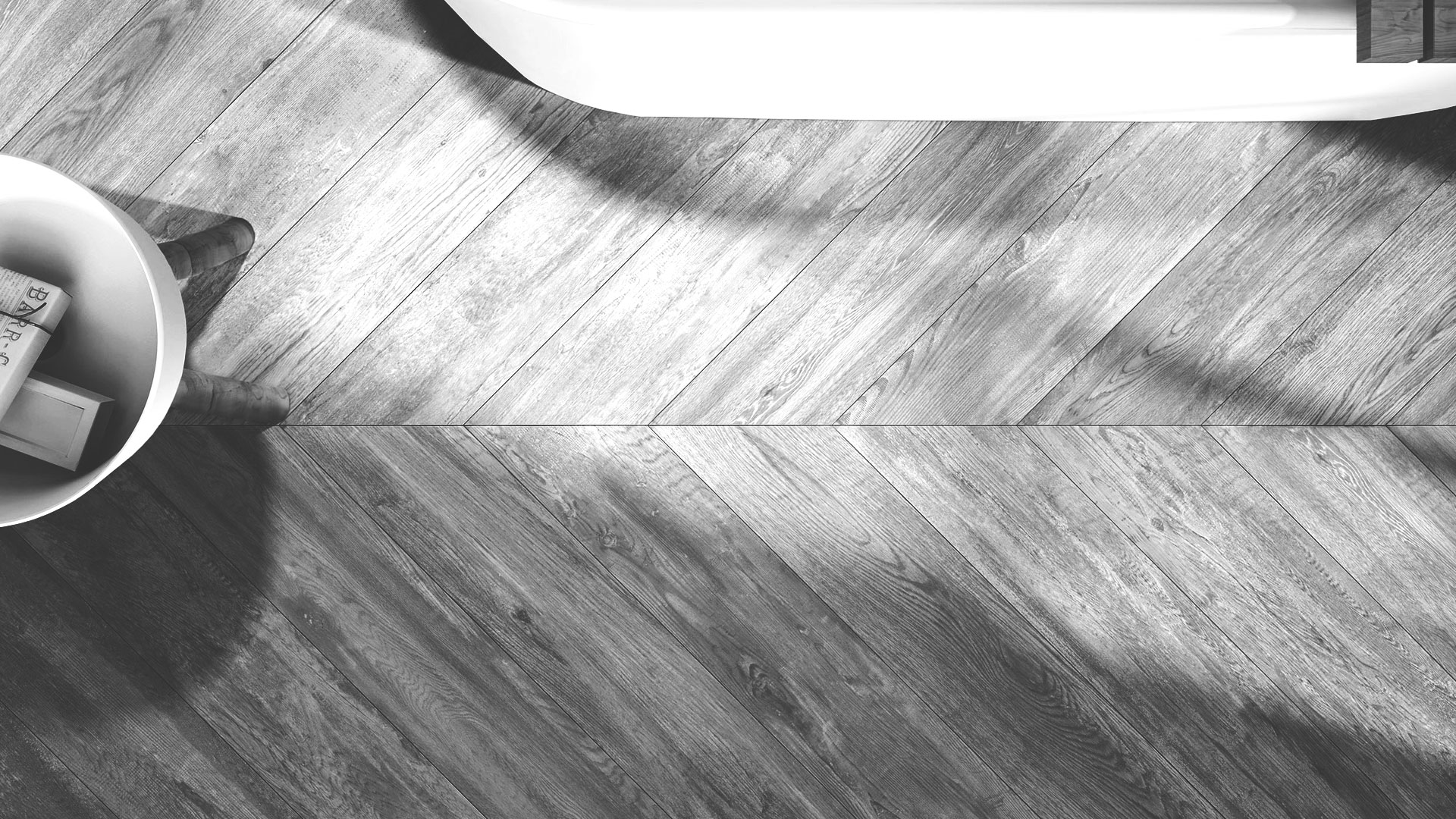 Welcome to our showroom
Clients are also welcome to meet with their interior designer or architect at our impressive and spacious London showroom to view the latest 2018 Collection.  All porcelain tiles are displayed on our unique, full-height feature walls, which allow the beauty and intricate texture of each range to be fully appreciated. We are also available for guidance and expert advice on suitability and trends in order to help realise the full potential of each project. Please do not hesitate to contact our specification team on 020 8731 6787 or email on enquiry@porcelaintiles.co.uk.
Prompt and efficient tile sample service
Tile samples are provided in 120 x 120 mm or 150 x 150 mm formats. For better representation of our more complex or subtle patterned tiles, we provide 150 x 300 mm format samples. You can order any number of samples at any one time. Please note due to natural colour variations, differences in shade can occur.
Finding your tiles
You can start here by browsing our tile collections. You can browse by tile effect or get some inspiration from our lifestyle photos.
Adding tiles to your sample order
Simply click on the tile range your are interested in. Within the Styles & Colours section of each range you should see the tile swatches that are available and their corresponding Order tile sample buttons. Clicking the appropriate button will add the tile selection to your order.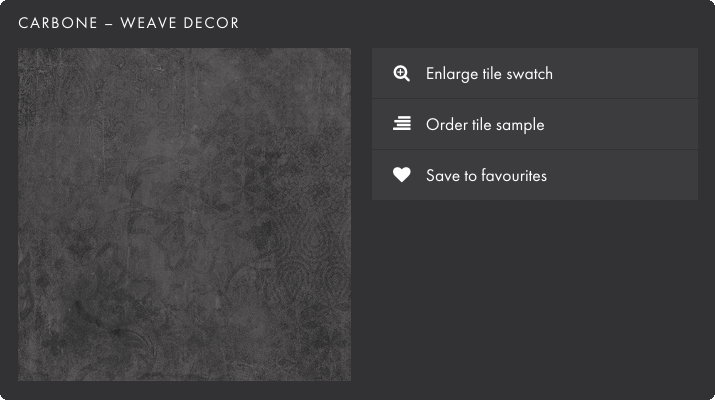 Completing your order
To review your items or to complete your order simply click on the tile icon in the top right-hand corner on any page of our website. You will then have the opportunity to review, edit or complete your order. To complete your order click on the 'COMPLETE ORDER' button shown below within this area.