Fundamental to unlocking the full potential of large format porcelain slabs is our brand new support solution – Now Imagine.
Now Imagine provides our clients with full technical and manufacturing support, enabling them to incorporate large format Italian porcelain surfaces into their designs in new and innovative ways. Through our Now Imagine campaign we hope to inspire designers to think of each porcelain slab as a creative surface.
Imagine the most luxurious bathroom vanities and bespoke home furniture. Now imagine them made from your favourite Italian Porcelain slab. Our comprehensive UK based solution enables this, allowing interior designers and architects to unleash their creativity and bring their visions to life.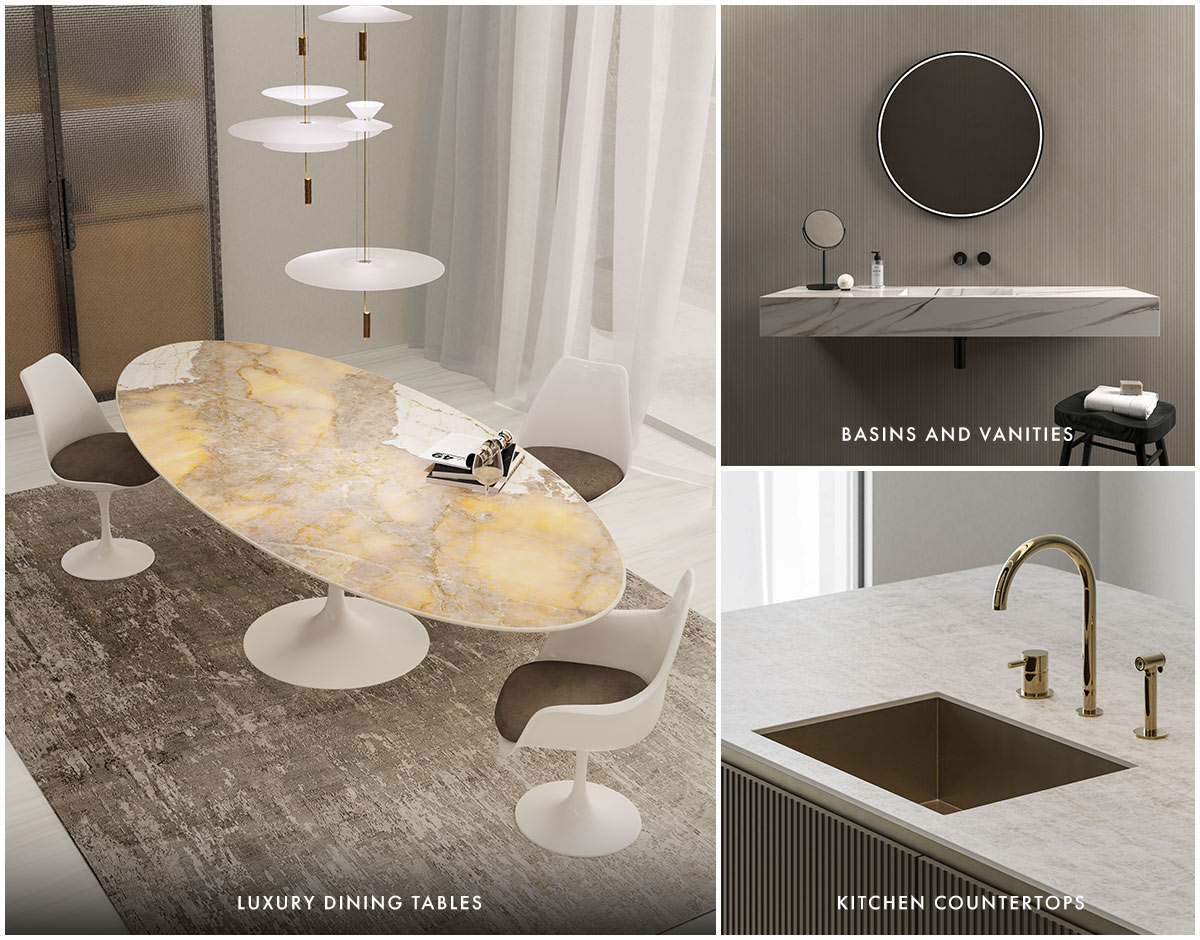 Powerful cut-to-size services
Now Imagine also provides practical solutions to design challenges. By utilising our cut-to-size services, the entire cutting process takes place offsite and is risk-free to you. This eliminates the need for third-party fabricators and the transport of slabs between suppliers. Use cut-to-size for architectural cladding and curved walls, custom flooring, inlays and staircases, and for construction sites where space is limited and manoeuvring full-sized slabs is not practical.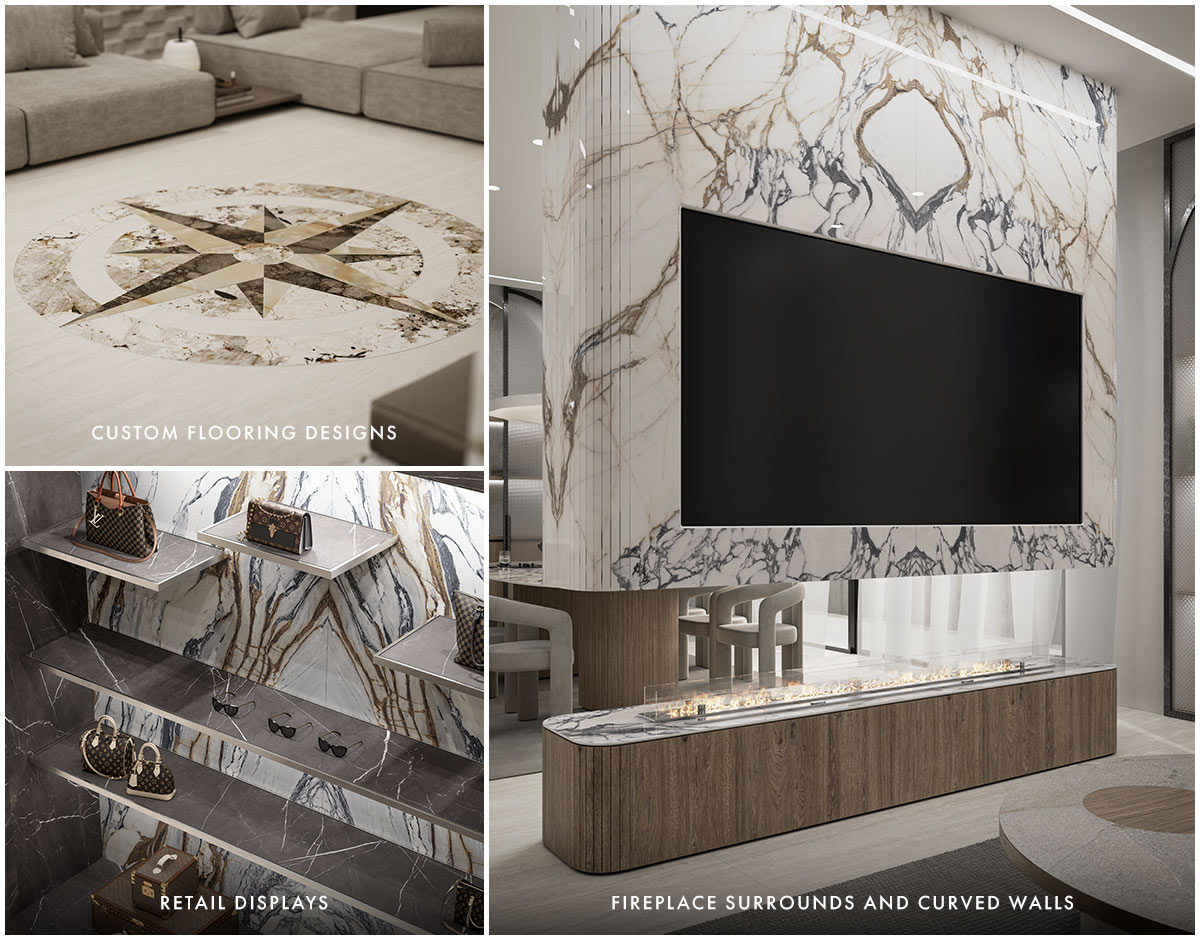 This level of support allows designers to have a relaxed approach to specifying large formats and gives installers the confidence to handle slabs onsite and complete projects successfully.
When you next visit one of our showrooms, ask how Now Imagine can help with your next project. You can download the Now Imagine catalogue here (38Mb).
You can make an appointment to visit our showroom or contact us here. To view further bathroom and wellness products please see here.